One collaboration platform for all your shipments
Reduce phone calls and emails to a minimum. Track your shipments in real time.
Boost your productivity by 30%.
Try it now
Everyone is included
Importers/Exporters
Upload documents, communicate with brokers and track your movements in real time.
Freight forwarders
Have all your shipment data organized in one place. Chat with colleagues and clients. Integrate with your systems.
Carriers
Don't let your time be wasted. Interact with brokers and clients and have everything ready before you arrive.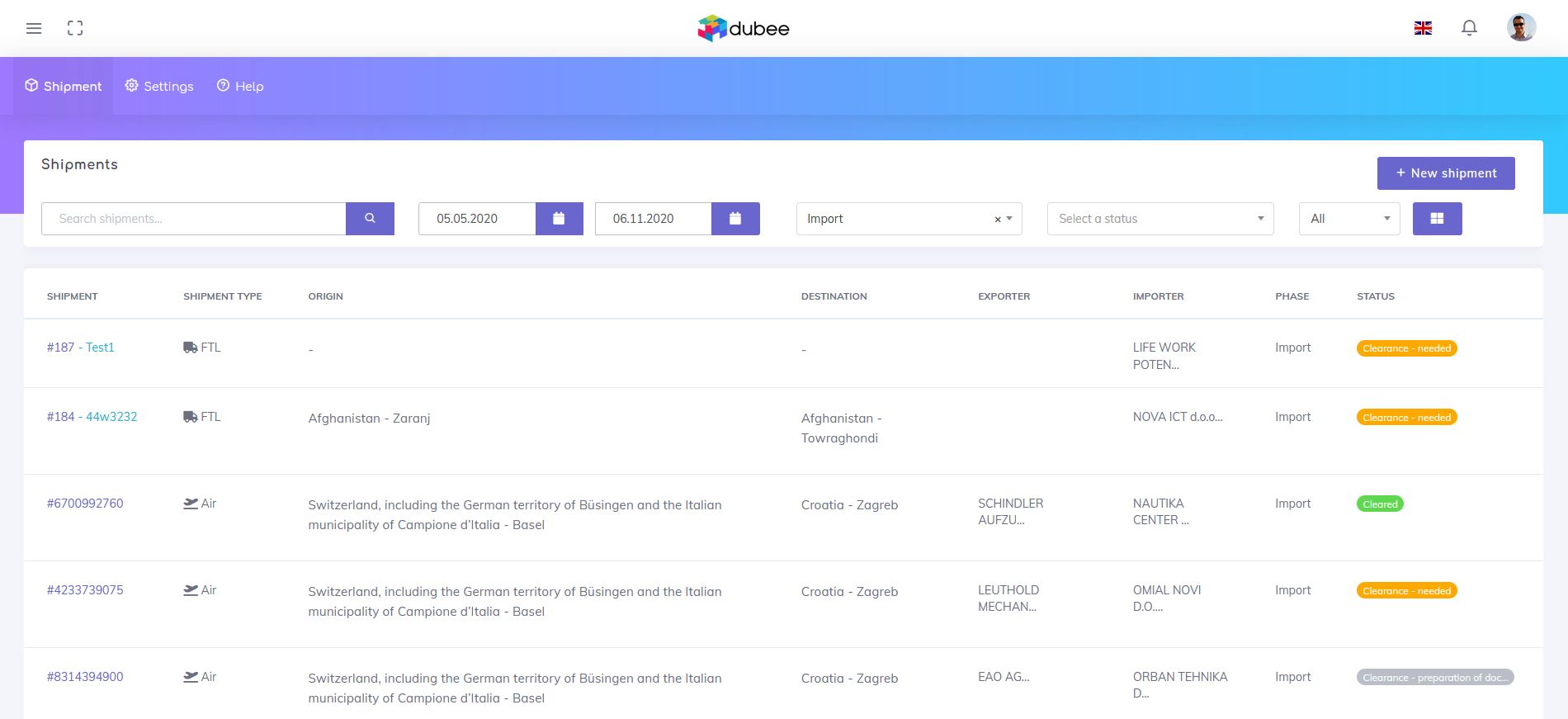 Have all shipment data within reach
Easily join the cloud-based platform and onboard your customers effortlessly.
Transform your customer experience.

Track the statuses of your shipments
Track what happens to your shipments in real time. Get notified when your shipment is ready for the pickup.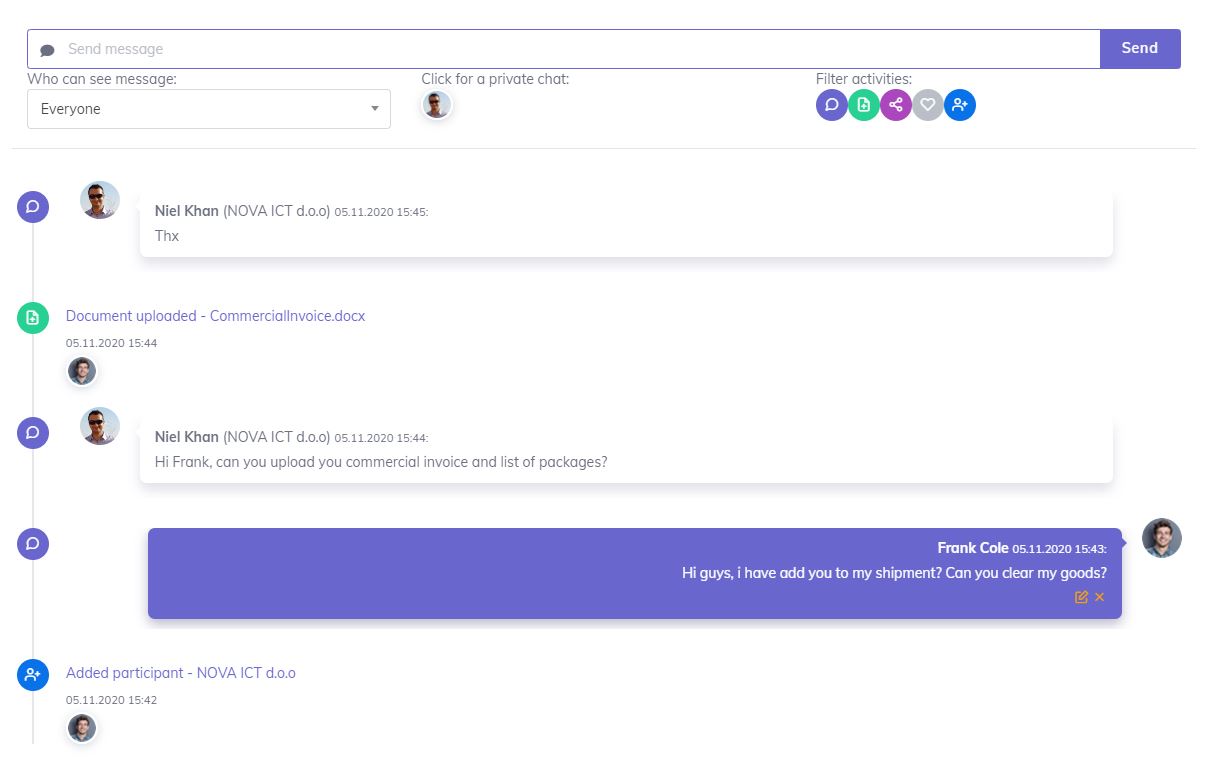 Interact with your partners and customers
Share, communicate and collaborate in real time.
Connect with your team
Got questions?
We would love to hear from you.
Got questions?
support@dubee.app

+44 (0) 20 7901 3404

Dubee Agency Ltd
71-75, Shelton Street
London, Greater London, United Kingdom,
WC2H 9JQ